---
---
---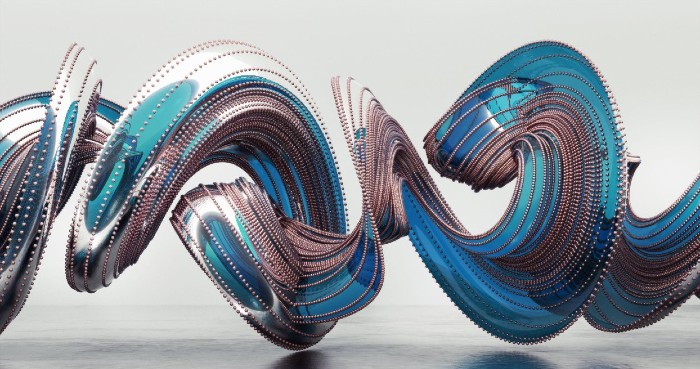 ---
"THE PERFECT STORM": HOW DUBAI'S CULTURAL AND TECH STRATEGIES ARE COMBINING TO CREATE A GLOBAL HUB IN THE DIGITAL AGE
---
On the eve of the opening of the second edition of Art Dubai Digital, we looked at the forces shaping Dubai's rapid emergence as a global digital and crypto hub. Focusing on the institutions, galleries, and platforms who are driving innovation in this fast-moving sector, Art Dubai Digital featured over 20 new media presentations, including AR/VR experiences, immersive installations as well as interactive digital objects, demonstrating how digital and new media art as a field is constantly evolving as our relationships to technology change. To know more, please click here.
---
---
---
---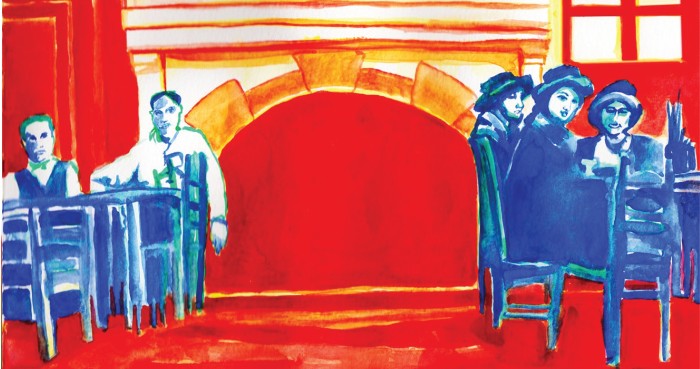 ---
FRESH PAINTING IN ART DUBAI CONTEMPORARY
---
A young, brave generation of painters from the Global South are producing works of art which demand our attention, reflecting the here and now and with the capacity to transfix. Pablo del Val, Art Dubai's Artistic Director, spoke to writer Laura Egerton about a new generation of painters showing at the fair this year. Read more here.
---
---
---
---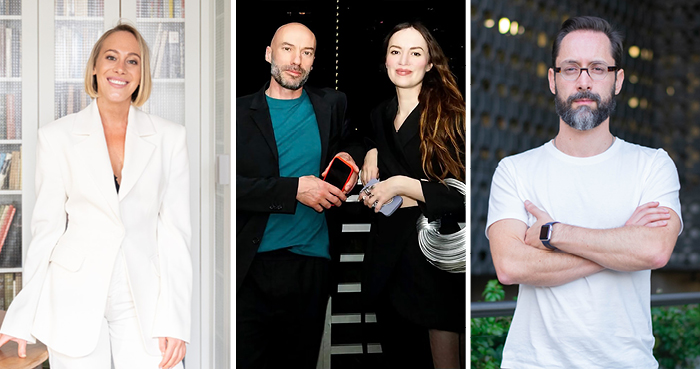 ---
CURATORS ANNOUNCED FOR ART DUBAI 2024
---
The independent curators selected for this year are Dr. Christianna Bonin for Art Dubai Modern; Auronda Scalera and Alfredo Cramerotti for Art Dubai Digital; Emiliano Valdés for Bawwaba. Find out more.
---
---
---
---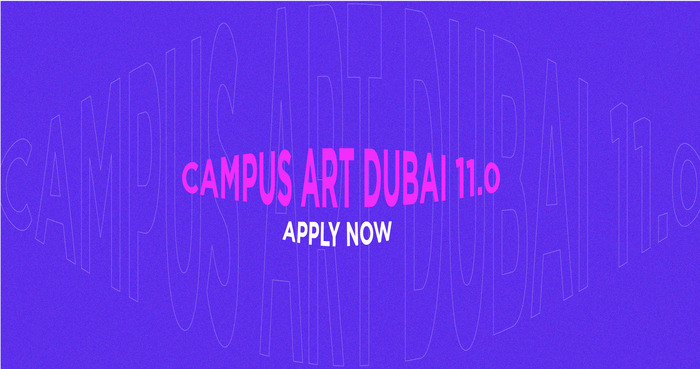 ---
APPLY NOW FOR CAMPUS ART DUBAI 11.0
---
This year's edition of CAD Professional Development will run alongside Art Dubai's long-standing Traineeship programme, giving aspiring art professionals the opportunity to take on areas of responsibility within the arts under the mentorship of senior members of the Art Dubai team, while simultaneously being guided to a career within the industry. Find out more.
---
---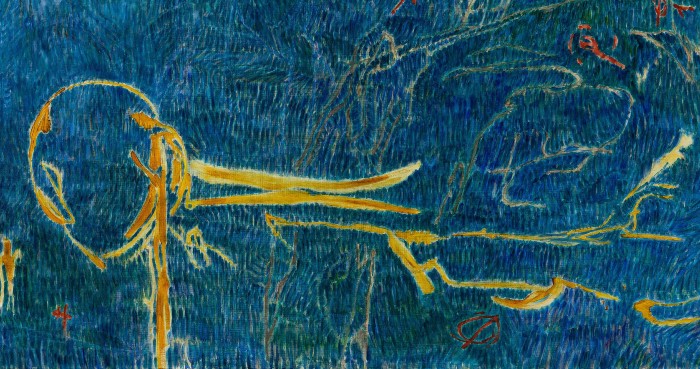 ---
HIGHLIGHTS OF ART DUBAI'S 2023 BAWWABA
---
The third edition of Art Dubai's Bawwaba section spotlighted solo presentations of new work ­by 11 artists hailing from across the Global South. The theme of Bawwaba 2023 proposed by its curator Vipash Purichanont was Against Disappearance and celebrated artists who use traditional materials and disappearing techniques of their native countries to create highly detailed artwork, from works on paper, tapestries, paintings to performances. Read more here.
---
---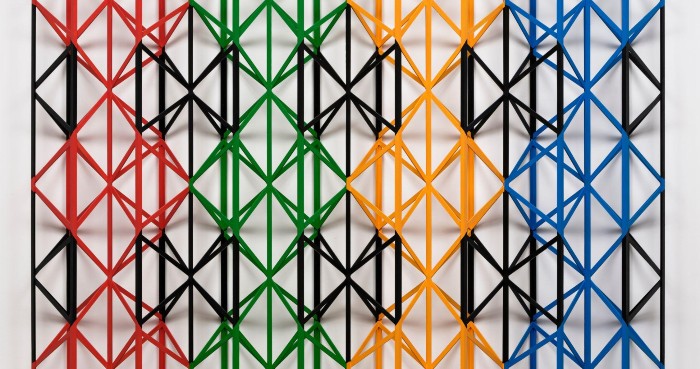 ---
HIGHLIGHTS OF ART DUBAI MODERN
---
Curated by Lorenzo Giusti and Mouna Mekouar, Art Dubai 2023's Modern section featured in-depth displays by 10 artists who have played a fundamental role in the art historical canon. From formal and narrative connections to cultural specificities, the section displayed a diverse set of artistic vocabularies. For more information, click here.
---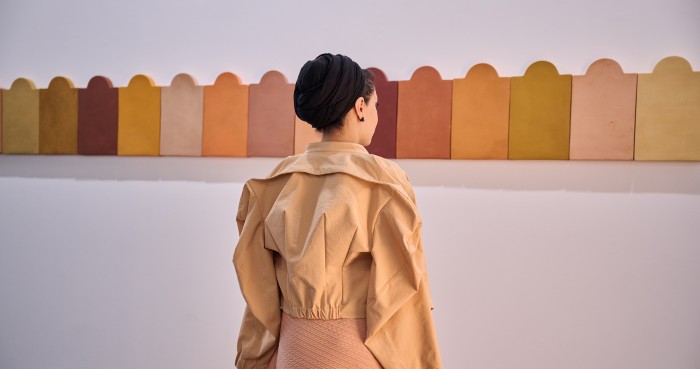 ---
ART DUBAI 2023 IN REVIEW
---
As we prepare for our 2024 edition, here's a look back at some of the press reviews to the 2023 fair, marked by critical acclaim and unprecedented commercial success. According to a newly released Economic Impact Study by IPSOS, the fair delivered a remarkable 142.9 million AED in direct economic impact to the city of Dubai. Find out more.
---
---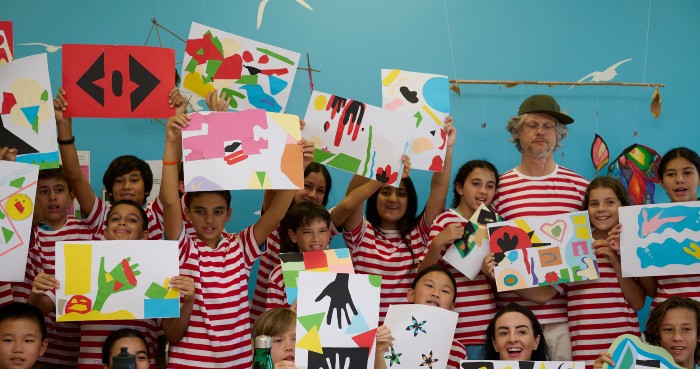 ---
CHILDREN'S PROGRAMME REACHES 9000+ STUDENTS IN UAE SCHOOLS
---
The third edition of the A.R.M. Holding Children's programme, the UAE's largest cultural education programme for children, took place in 90+ schools across the 7 Emirates. This year's edition was titled The Flag Project and developed by Swedish artist Jacob Dahlgren. Find out more.
---
---
---
---
---
---
TALK: Luxury Retail and Art
Thierry Wasser, Caroline Bourgeois, Lucia Boscaini
Moderated by Amit Gupta
As the world of art broadens its borders, luxury retail and art collaborations have been a natural outcome. This panel brings together leading representatives across the luxury retail and art worlds to discuss their involvement with the arts, how their affiliations and practices incorporate art, and the role that plays in the DNA of the organisations they represent.
---
AFTER PARTY: Art Bar
Parvané and Patch
Art Bar opens as part of the Art Dubai After Dark programme. Line-up includes, Dubai based franco-iranian DJ Parvané and groovy DJ Patch.
---
---
---
---
ART DUBAI, MINA A'SALAM, MADINAT JUMEIRAH
---
PREDICTING THE PRESENT
WELCOME AND INTRODUCTION
By Global Art Forum Commissioner Shumon Basar
---
---
FASHION AS EARLY WARNING SYSTEM
CONVERSATION
Head of Editorial Content, VOGUE JAPAN Tiffany Godoy and Global Art Forum Commissioner Shumon Basar
Because of its reach, fashion is said to not only express the present moment but actually embody it. Tiffany Godoy shares her uniquely informed insights into fashion's next seismic evolutions, through the prisms of media, technology and markets.
---
---
PRESENT DIGITAL (PART 2)
CONVERSATION
CEO and Co-Founder of TRLab Audrey Ou and Curator and Founder of NFT Asia Clara Peh
Hosted by Founder of Tropical Futures Institutes Chris Fussner
What are the latest forces shaping digital art and NFT innovation? Audrey Ou and Clara Peh share stories with Chris Fussner from the frontline of Web3 cultural production and communities, and delve into Art Dubai Digital's participants, projects and initiatives.
---
---
---
UNDERSTANDING PREDICTING MEDIA
LECTURE
Critic and Co-Founder of New Models Caroline Busta and Co-Founder of New Models, Director and Music Producer Lil Internet
What could possibly come after social media: Recommendation media? Community-as-media? Web3 decentralised anti-social media? New Models chart the contours of the media-maximalist 2010s — a decade of endless podcasts, streams and sensational takes — in order to point us to where the rest of the 2020s could venture next.
---
---
PREDICTING NARRATIVES
DISCUSSION
Artist Ahaad Alamoudi and artist Shuang Li
Hosted by Art Critic and Researcher Nadine Khalil
What is the relationship between identity and heritage? Does technology elicit new narratives of the self and of the nation state? What is the resolution of truth? Ahaad Alamoudi and Shuang Li are two of today's most exciting young artists. They weave novel, witty narratives based around their cultures — Saudi Arabian and Chinese, respectively — articulated in the native languages of online characters.
---
---
PRESENT AND POTENTIAL PLACES
DISCUSSION
Writer and Editor, The White Review, Skye Arundhati Thomas, Principal of Counterspace, Professor of Practice, UCL and Artistic Director of Islamic Arts Biennale Sumayya Vally
Hosted by Global Art Forum Commissioner Shumon Basar
As the tectonic plates of globalisation shift again, what can we predict about the present from Asia and Africa's perspectives? In this discussion with Goa-based Skye Arundathi Thomas and Johannasburg/London-based Sumayya Vally, place is presented as a source of political and creative potential that constantly renews itself.
---

Drop files here
or click to upload
Thank you for updating your details. You will receive your VIP card by the end of February 2019. For more information, please email us at vip@artdubai.ae
Visit our website
Please fill in your details to RSVP for this event